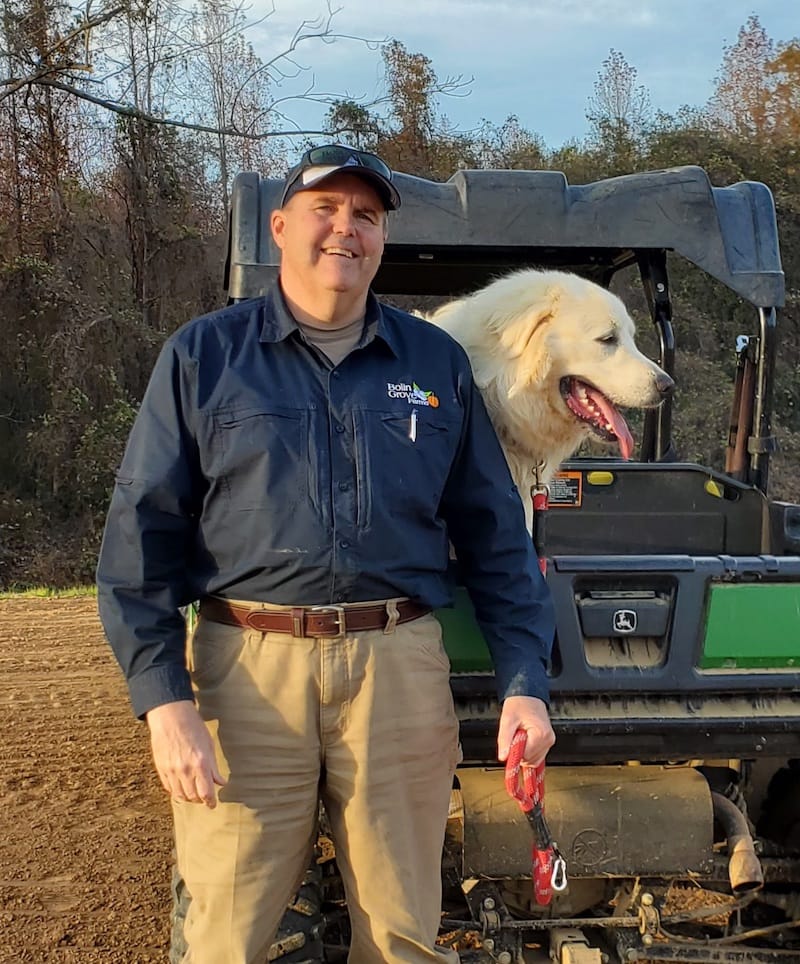 How We Built Our Chicken Coop
Hello, I'm Walter Roop!  I love farming, raising chickens and teaching agriculture. Follow along my journey of how I built our chicken coop.  The Hen Den has been a big hit for our guest so I'm so glad you're here!
To say I have been visualizing this chicken coop is an understatement. My grandfather and I built our first chicken coop when I was 16. Ever since we purchased our farm, my family got a little taste of farming and raising chickens, we have been hooked. Now it is my favorite pass time!!
When deciding it was time to build a chicken coop for our field trips, we had NO idea how to build it. I had dreams of a full operational chicken coop, but we wanted to make sure it was going to be nice and built to last a long time. We had to be strategic!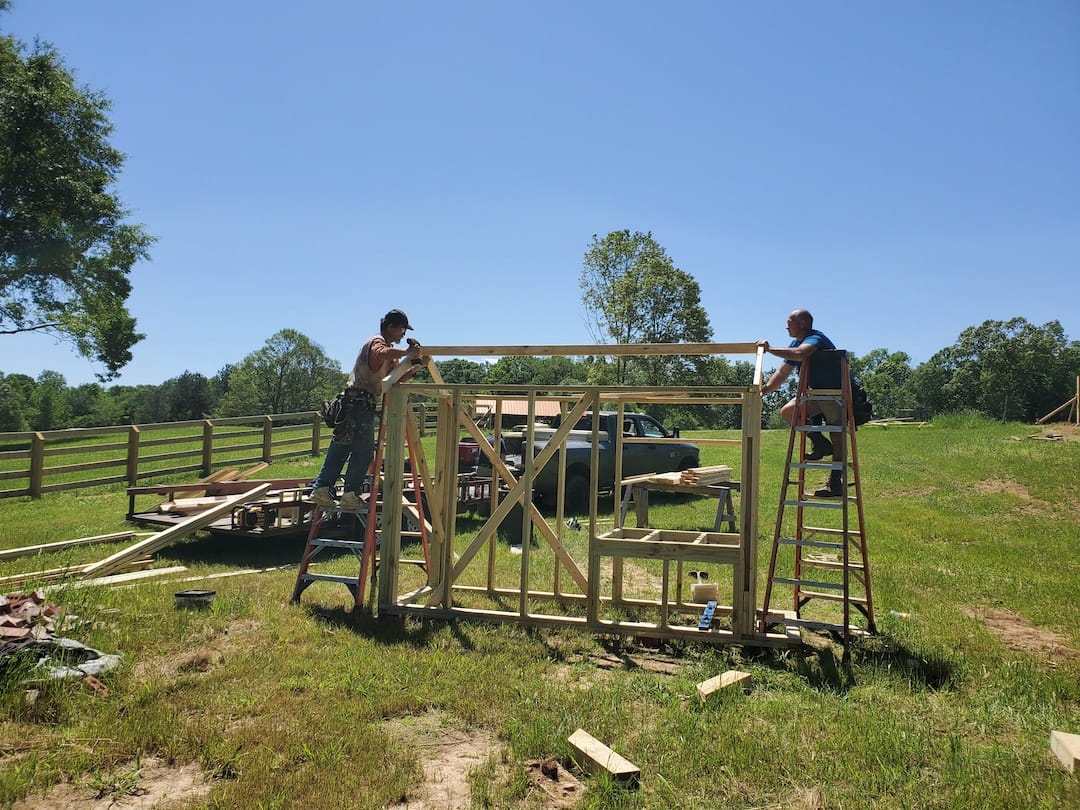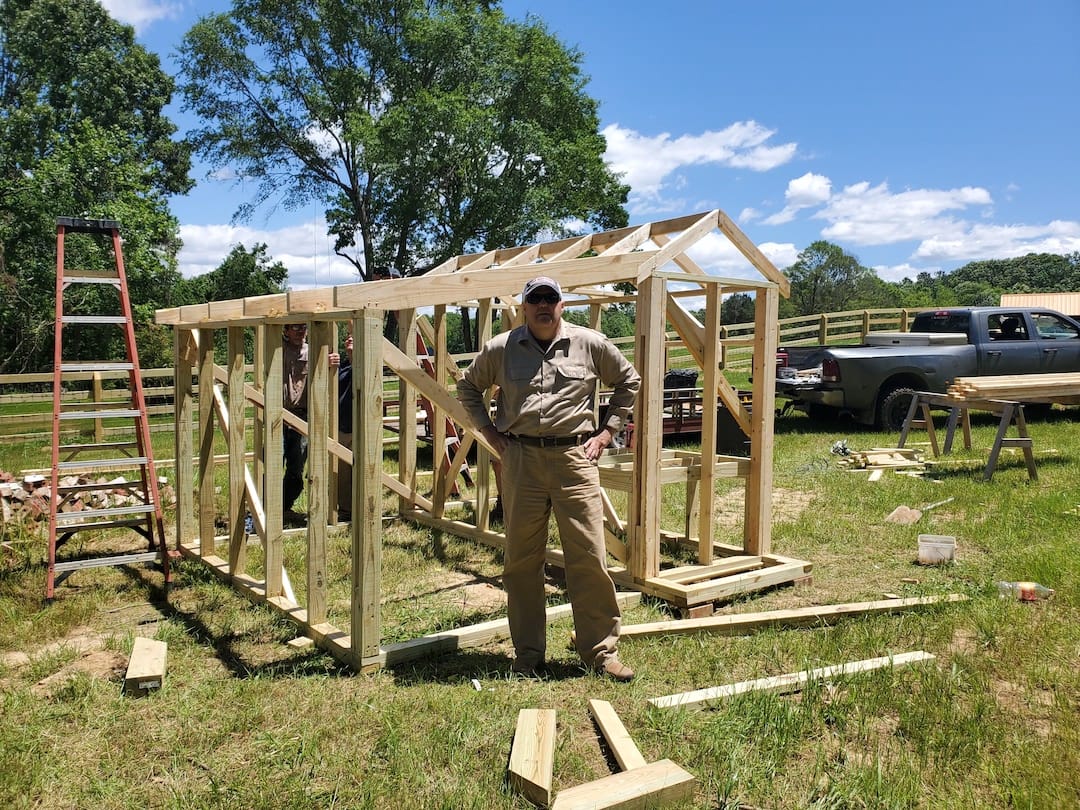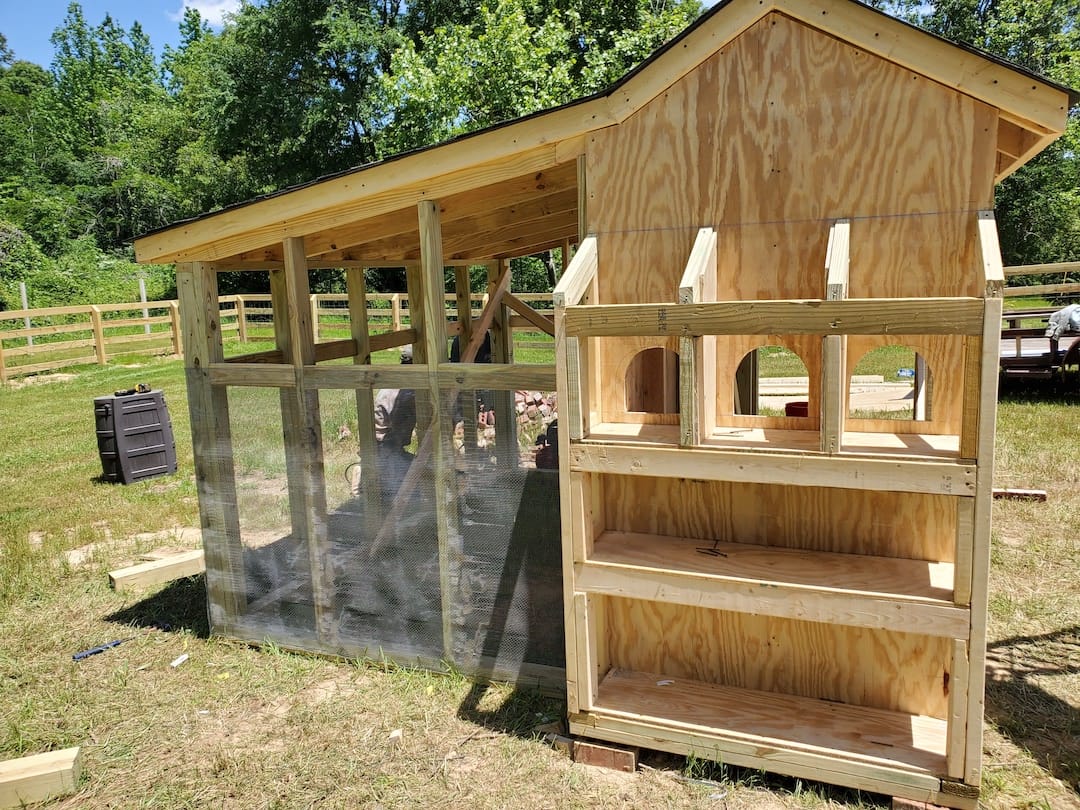 All the brains and carpenter skills go to my trusty carpenter – Gary Teel! It worked out fine! All our lumber, roofing, hardware etc. we got from Home Depot and Thrifty Lumber Company. The paver brick came from Lowes. I will have say to paint the coop before you attach the hardware cloth to make it easier for you to paint. The battery-operated solar chicken door is an Ador Chicken Coop door. Go to www.adorstore.com. This door has been incredible.  I looked at many doors, but this one and the company stood out.  Good decision.  The water rain barrel was easier to find on Amazon.  It has also been a good decision.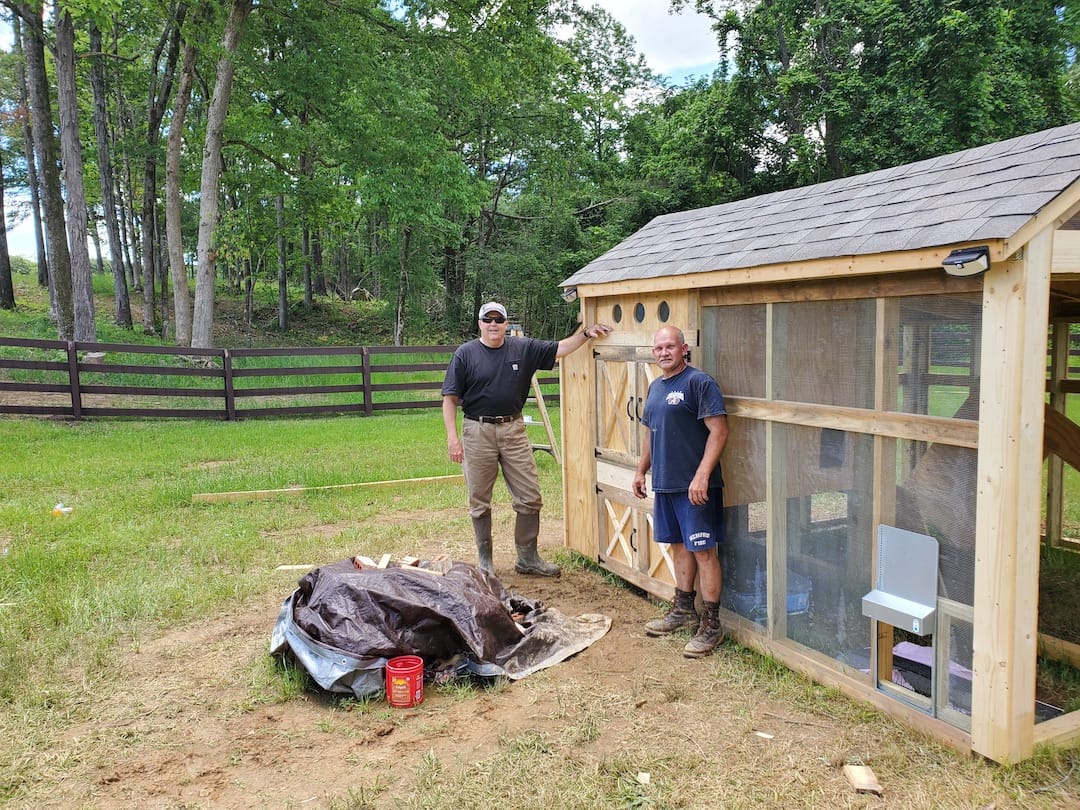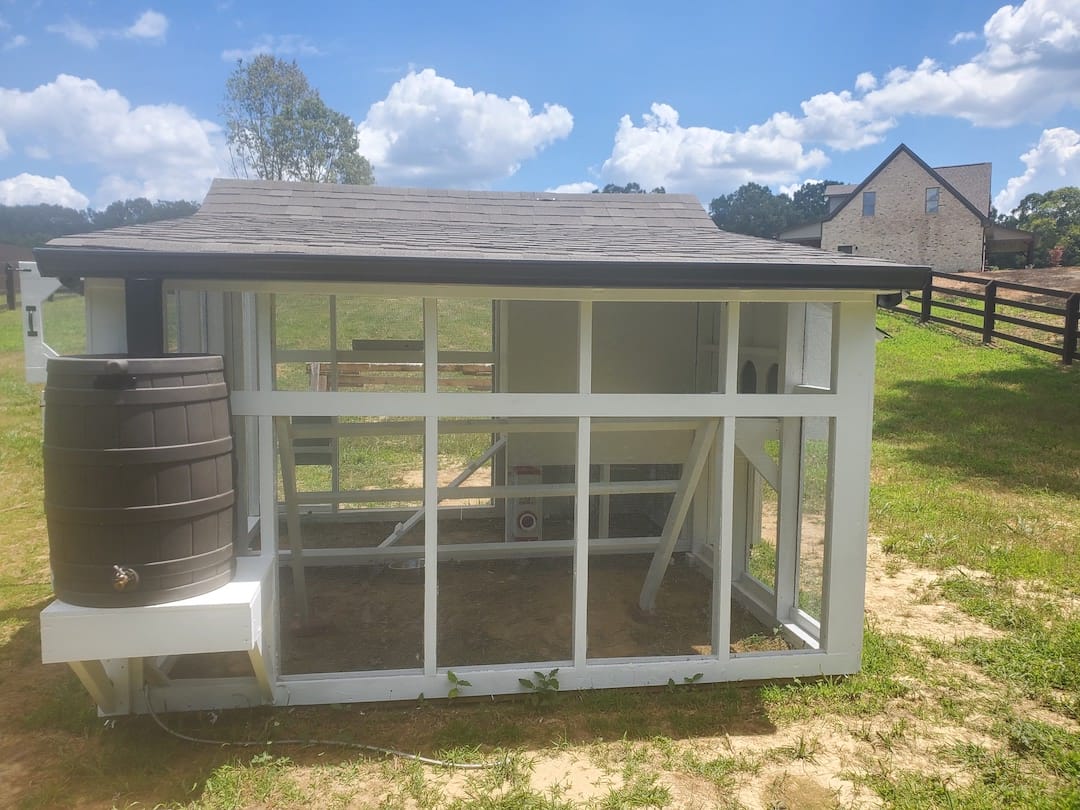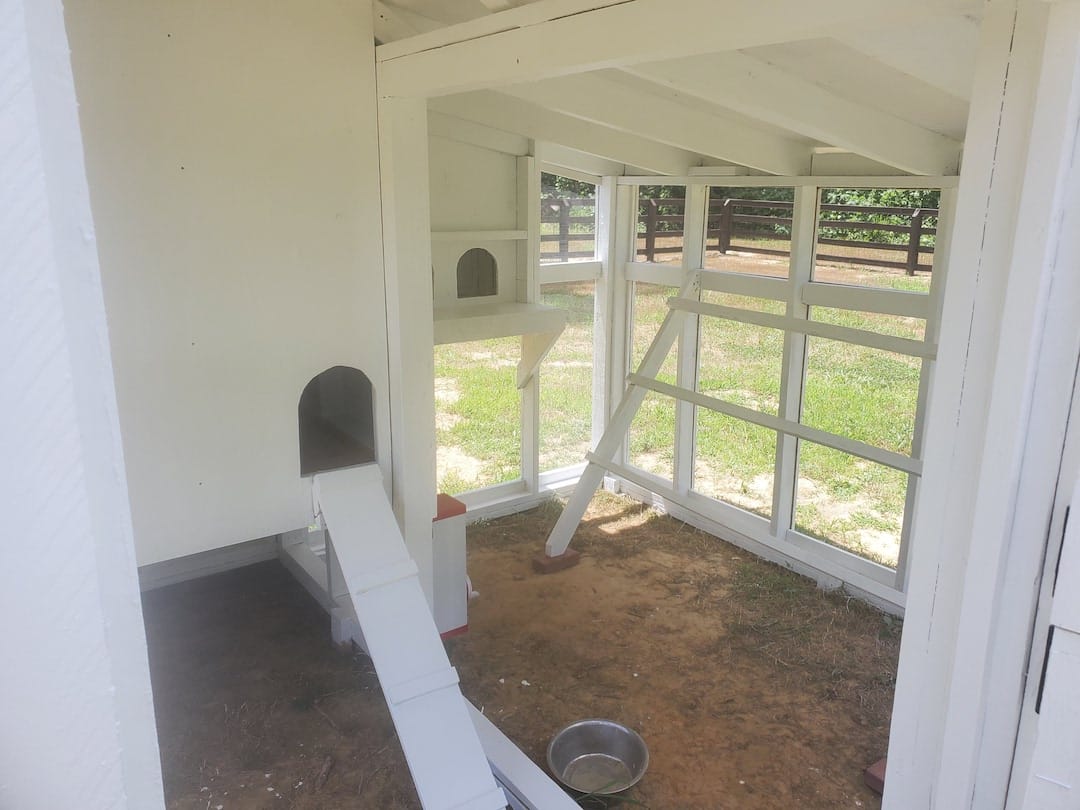 The Building Process!
Now for the details of the coop and our adventure into raising backyard chickens and turkeys.
The paint is Behr Ultra Premium Gloss Finish in Decorator White
All hardware & materials were purchased at Home Depot.
The coop sits inside of a paver brick footing foundation which helps make it predator proof. The hardware clothe is ¼ inch.
Latches and locks were installed on all doors to prevent raccoons & predators from getting to our girls.
We purchased our chickens from Bob the Chicken Guy who is local. Our chickens were already laying hens when we purchased them. We will eventually have a brooder.
We have two Easter Eggers, 14 White leghorns, 2 Iso browns, 4 golden comets, 2 white leghorn roosters and a pair Bourbon Red Turkeys.
Water system: The water captured from the gutter drains into the rain barrel. The rain barrel hose leads to the pvc pipe with 6 chicken water nipples attached.
I must say that our chicken yard is very large with a hogged wired-split rail fence which helps keeps predators out and gives the chickens and turkeys a border.
The name, Hen Den, was selected when we found the sign at Tractor Supply.
We had a set of professional architectural plans drawn up of the coop. The set includes 7 pages (11x17) of drawings and diagrams, one page of coop photos and includes a material and hardware list. We did modify the plan design with a larger run and added another nesting box. To purchase the plans, visit coopplans.bigcartel.com.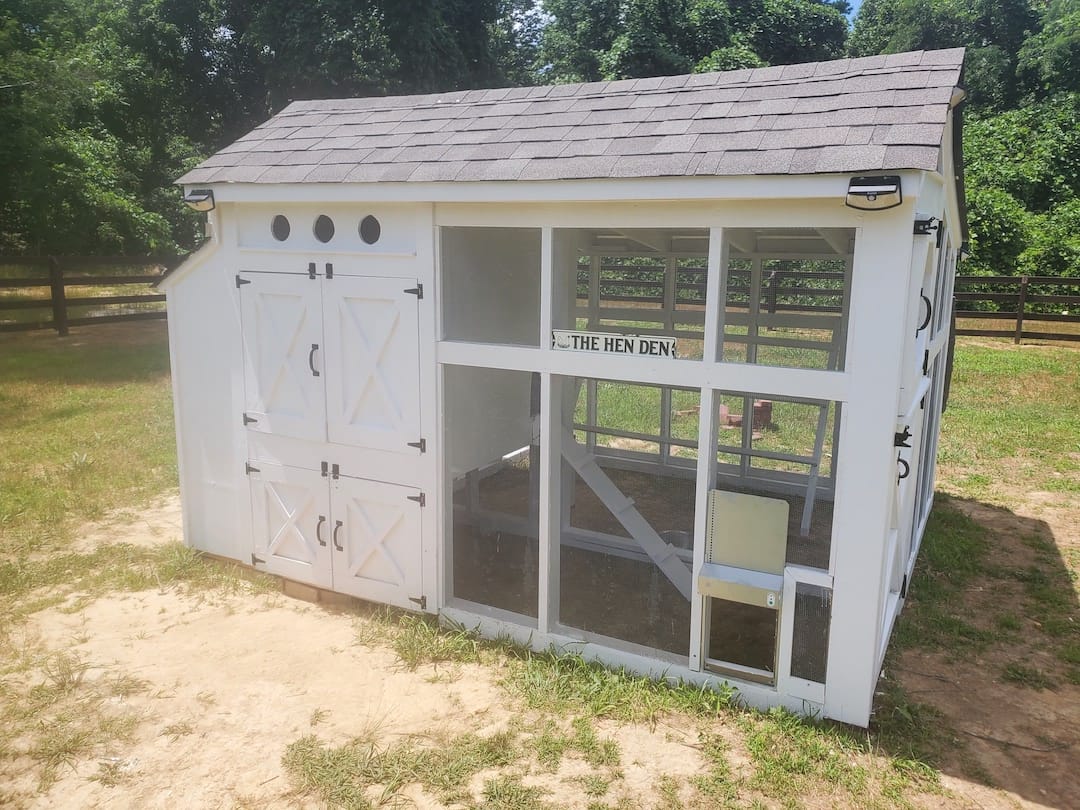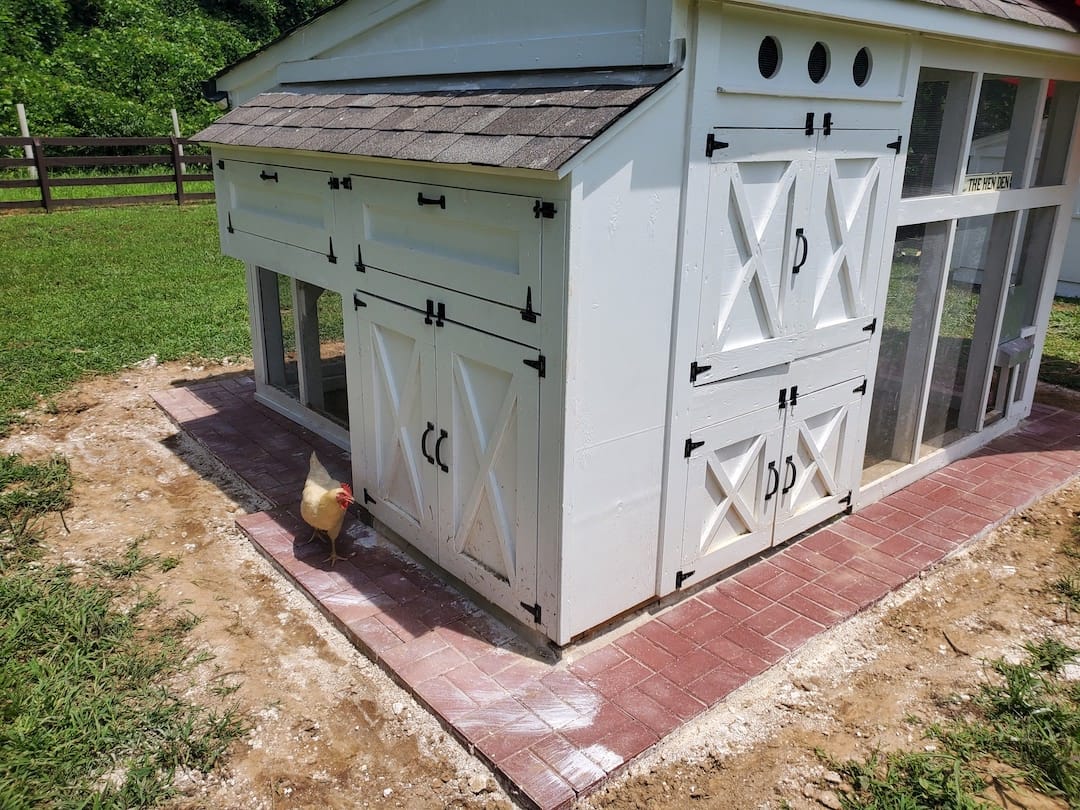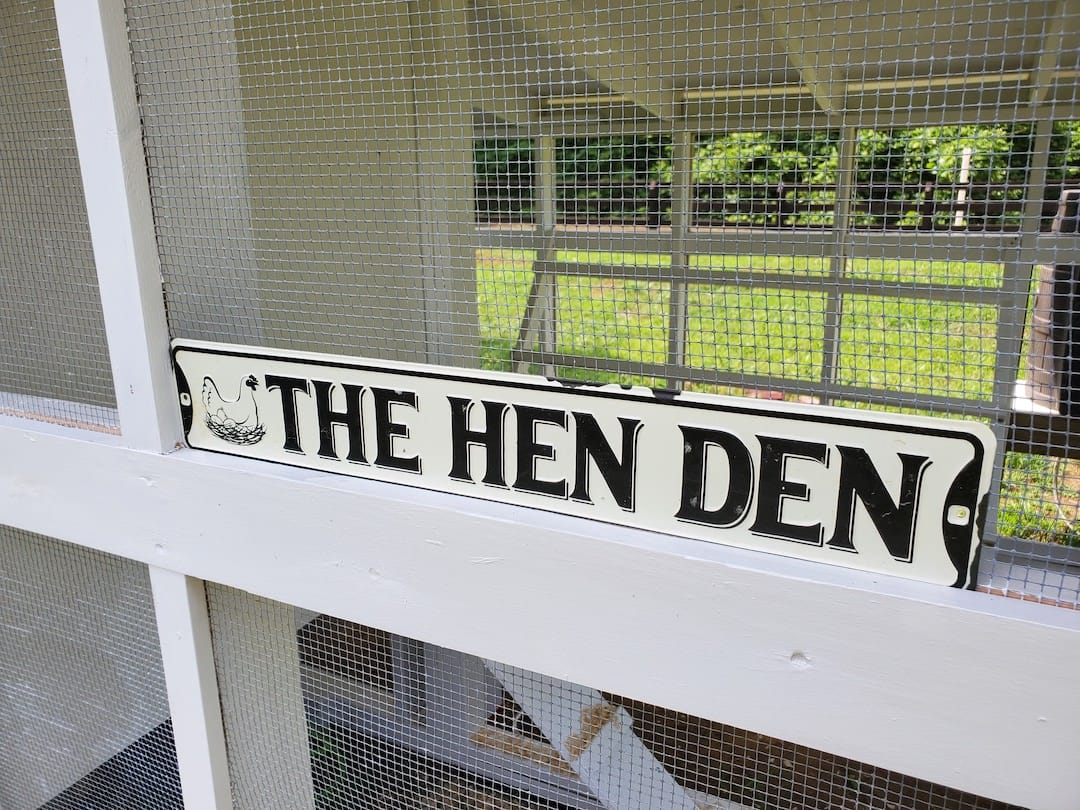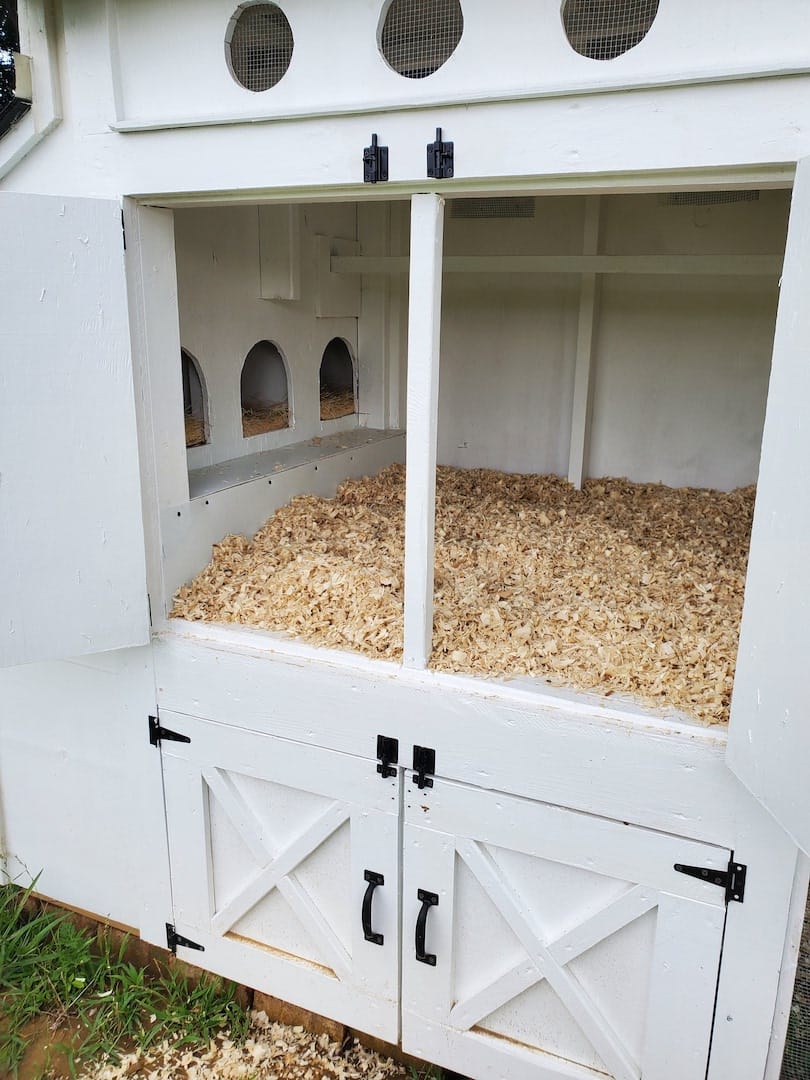 As far as inside the chicken coop, we kept things simple with plenty of roasting rails and a Dutch door. The coop was painted on the inside. We put sand down on the floor of the coop and hemp bedding on the inside of the coop. We surrounded the outside floor of the coop with paver brick and small shrubs. I hope this little chicken coop inspires you to get outside and make your own little coop. Our field trips are a big hit! The children love having their picture taken in front of the coop showing off the eggs they harvested from the nesting boxes.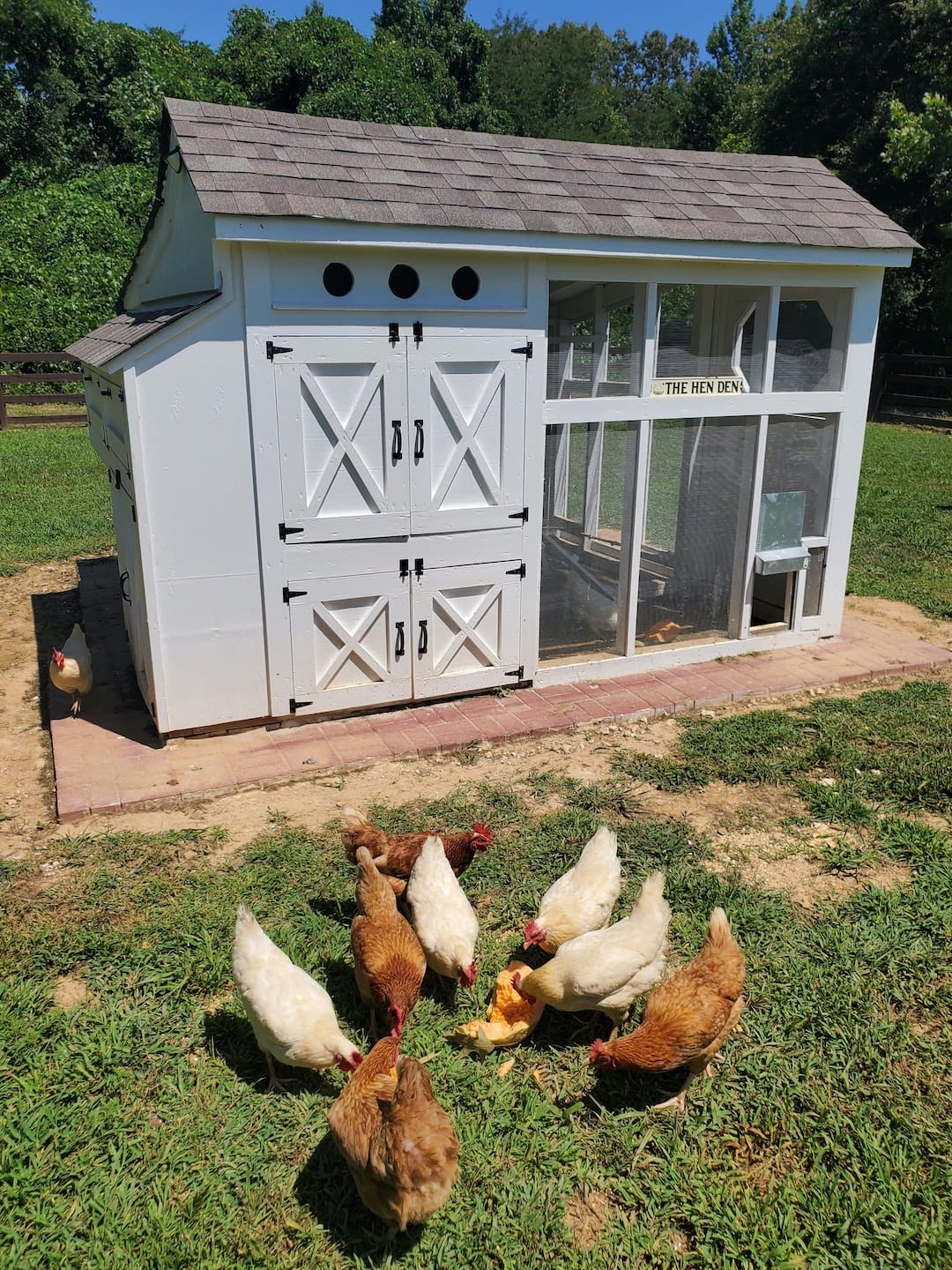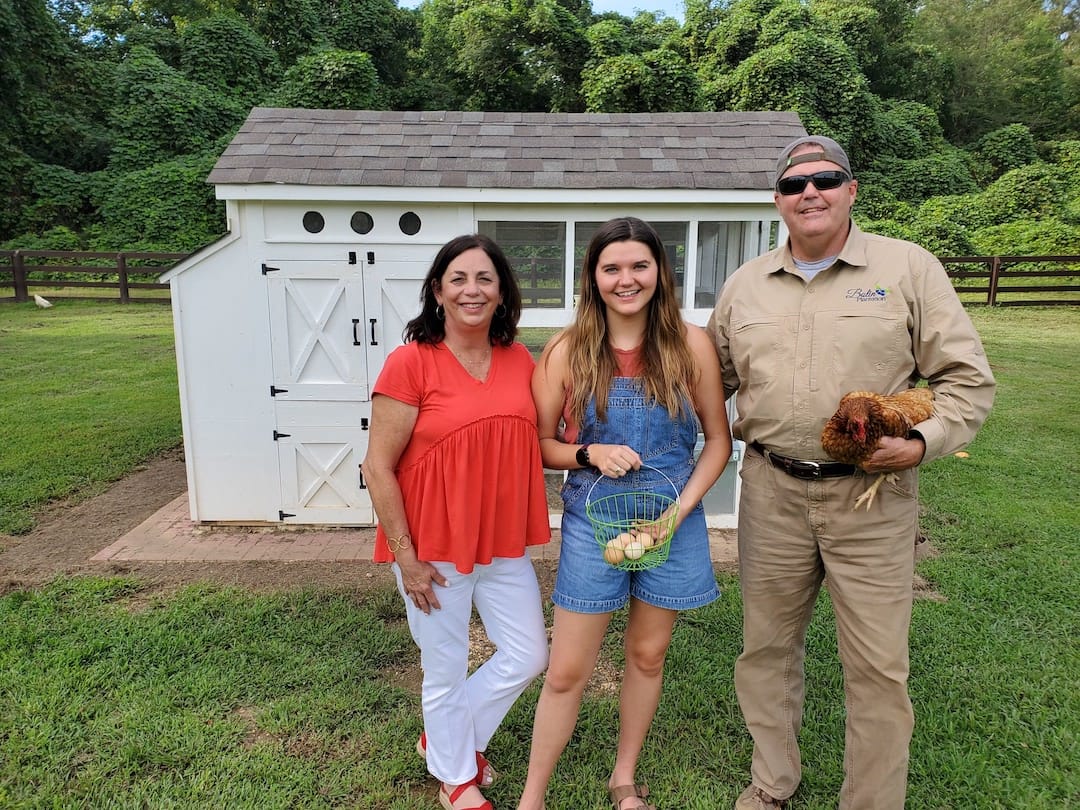 Thank you for being here and letting me share our chicken coop with you. Let me know what you think on our Facebook page, or come and take the tour of Bolin Grove Farms!
PS - Be sure and leave with farm fresh eggs!!